Ask 1: Low traffic neighbourhoods and car-free streets
Healthy streets allow people of all ages and backgrounds to walk, cycle and spend time outdoors - without being intimidated by traffic. So our first ask is for Westminster City Council to create low traffic streets in neighbourhoods, as well as some streets that are completely car-free, in every ward of the City of Westminster.
Low traffic neighbourhoods
Lots of traffic taking a shortcut through neighbourhood streets, or "rat running", has many negative effects on residents - creating noise, danger and pollution, and putting people off walking, cycling or getting to know their neighbours. In a low traffic neighbourhood every street can still be accessed by car, but 'point closures' (like the bollards in the picture above) prevent vehicles cutting through the area. People walking, cycling or on mobility scooters take priority over motor traffic and can use the most direct route.
In low traffic neighbourhoods:
Air pollution, noise and danger drop dramatically
Children can play and neighbours socialise
Any age can walk or cycle through the area
Fewer journeys are driven overall, leading to 'traffic evaporation'.
Car-free streets
Streets without any motor traffic at all provide relaxed public spaces to spend time, socialise, shop, walk or cycle in safety. Families with small children particularly appreciate these safe spaces.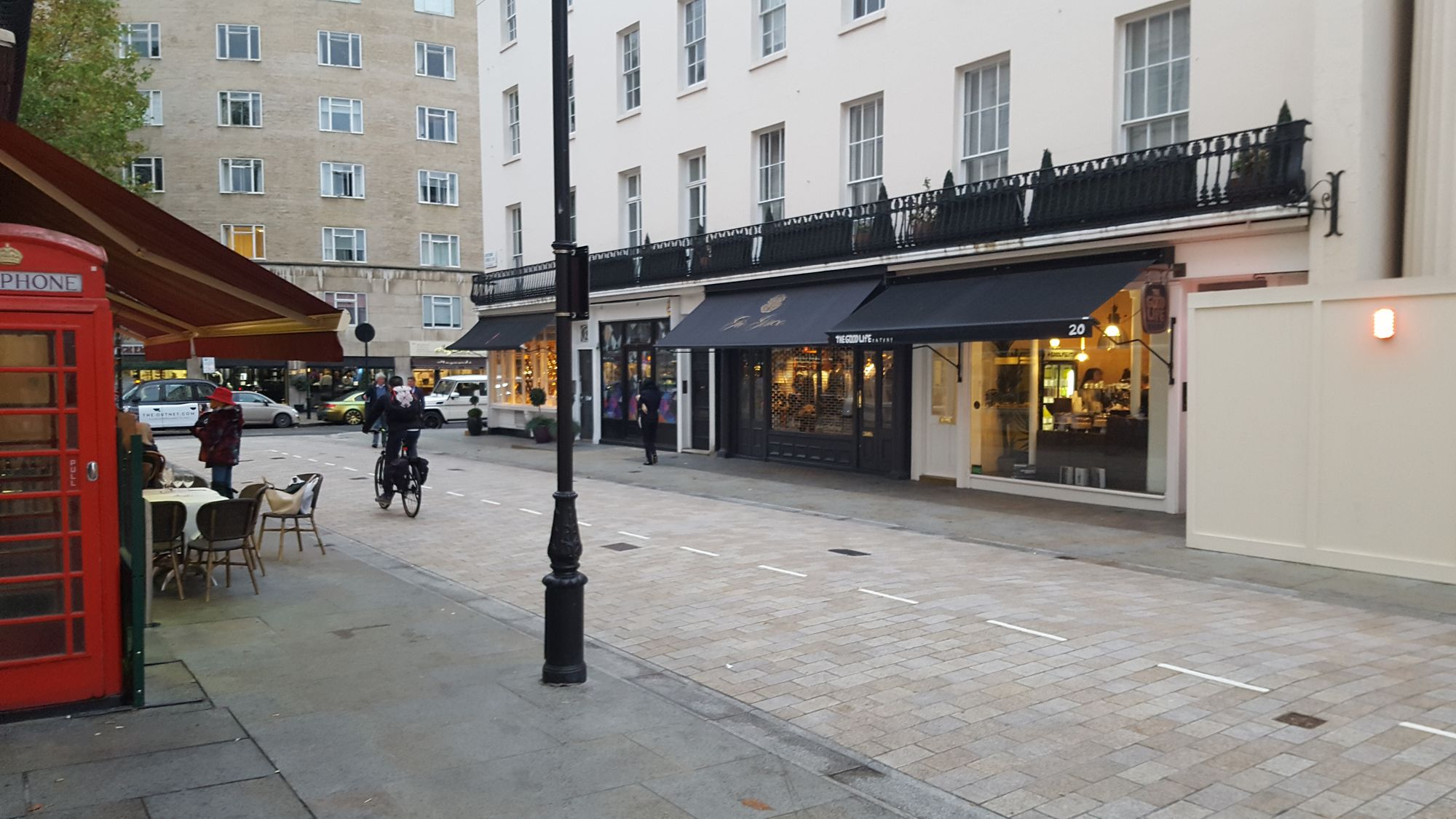 Streets can be car-free permanently, or closed to traffic part time:
Most of each day, such as 10am to 10pm on Orford Road in Waltham Forest or Motcomb Street above
Part of each day, such as 'lunchtime streets' in the City of London, or 'school streets' at school run hours
At certain times of the week or month, such as play streets
Once a year, such as a street party or to celebrate Car Free Day.
We support temporary closures like play streets as a way of showing people what it's like when space is reclaimed from traffic. That can build public support for more permanent schemes in the future.