Ask 1: Low traffic neighbourhoods
Healthy streets allow people of all ages and backgrounds to walk, cycle and spend time outdoors without being intimidated by heavy traffic. So our first ask is for Westminster City Council to create low traffic streets in neighbourhoods across the borough, as well as providing some streets that are completely car-free, in every ward of the City of Westminster.
Low traffic neighbourhoods
Lots of drivers taking a shortcut through neighbourhood streets, or "rat running", has increased in recent years, especially with the advent of apps like Waze. This has many negative effects on residents and other road users - creating noise, danger and pollution, and putting people off walking, cycling or getting to know their neighbours.
In a low traffic neighbourhood (LTN), while every street can still be accessed by car, 'point closures' (like the planters and bollard in the picture above) prevent vehicles cutting through the area. People walking, cycling or on mobility scooters take priority over motor traffic and can use the most direct route.
What's a neighbourhood?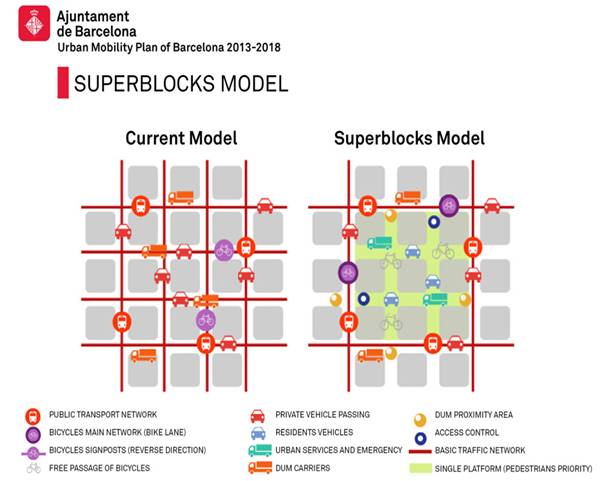 As the Barcelona 'Superblock' model shows, we can class streets as either main routes - whose main function is to carry through traffic - or streets that only need access by vehicle, and are 'places' as well as corridors. Residential side streets and streets with parades of shops can be access-only by vehicle, prioritising people walking, cycling, shopping or passing time outdoors.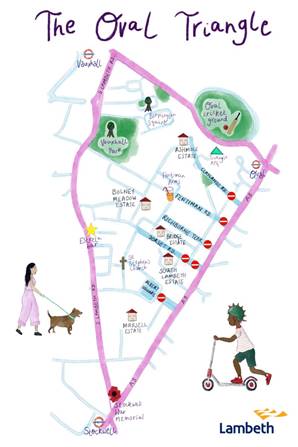 To decide where an LTN should be, it's important first identify the major through routes for vehicles - often A-roads - that border the neighbourhood. Through traffic is then removed from inside that area (taking care not to leave one or two streets out of the scheme as they will get much heavier traffic if they're left behind). This still allows access to every street by vehicle, but creates roads where people feel safe to walk, cycle or play - and cars are 'guests'. Sustrans has more detail in its excellent guide to LTNs.
Benefits of low traffic neighbourhoods include:
Air pollution, noise and danger drop dramatically
Children can play and neighbours socialise
Any age can walk or cycle through the area
Fewer journeys are driven overall, leading to 'traffic evaporation'.
A recent study showed that those living in or near LTNs walked or cycled more and drove less than those elsewhere.
For all of these reasons, we feel that LTNs are an important tool for Westminster to reduce its critical air pollution problem and enable more active travel.
Emergency LTNs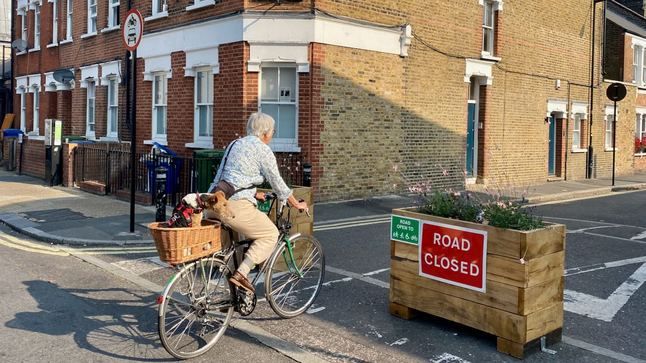 'Emergency' LTNs have been in the news recently as local authorities all over the UK have created them using Department for Transport Emergency Active Travel Funding. There's been controversy about a perceived lack of consultation (in fact public feedback happens when the scheme is live, not before). On the other hand there has been enthusiastic feedback from people reporting that their children can now cycle to school or that they're hearing birdsong on their street for the first time.
Timed car-free streets
Streets without any motor traffic at all provide relaxed public spaces to spend time, socialise, shop, walk or cycle in safety. Families with small children particularly appreciate these safe spaces.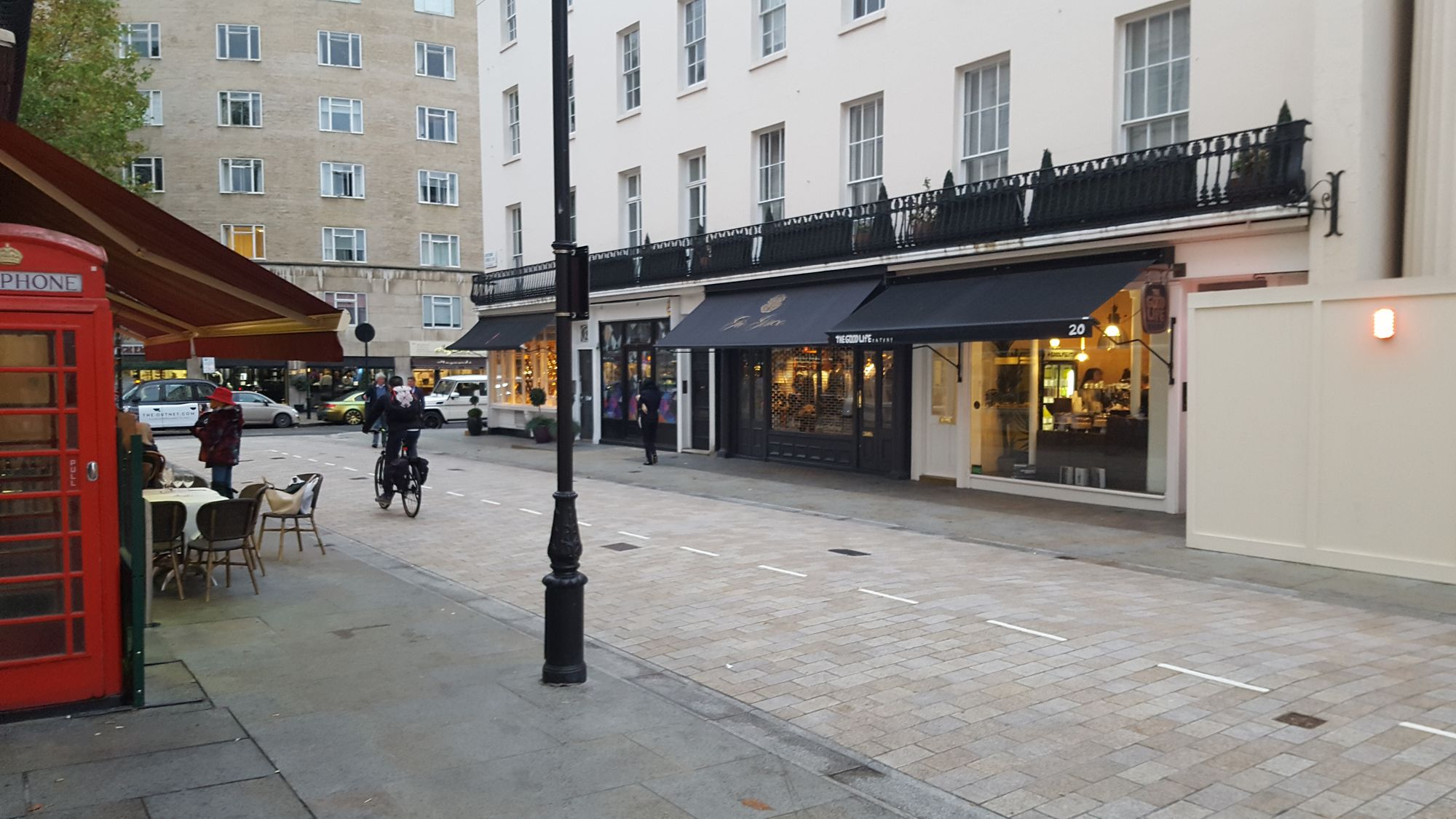 Streets can be car-free permanently, or closed to traffic part time:
Most of each day, such as 10am to 10pm on Orford Road in Waltham Forest or Motcomb Street above
Part of each day, such as 'lunchtime streets' in the City of London, or 'school streets' at school run hours
At certain times of the week or month, such as play streets
Once a year, such as a street party or to celebrate Car Free Day.
We support temporary closures like play streets as a way of showing people what it's like when space is reclaimed from traffic. That can build public support for more permanent schemes in the future.