Climate safe streets ask 1: Safer walking
Install a pedestrian phase at all signalised junctions where footfall is high, on every arm of the junction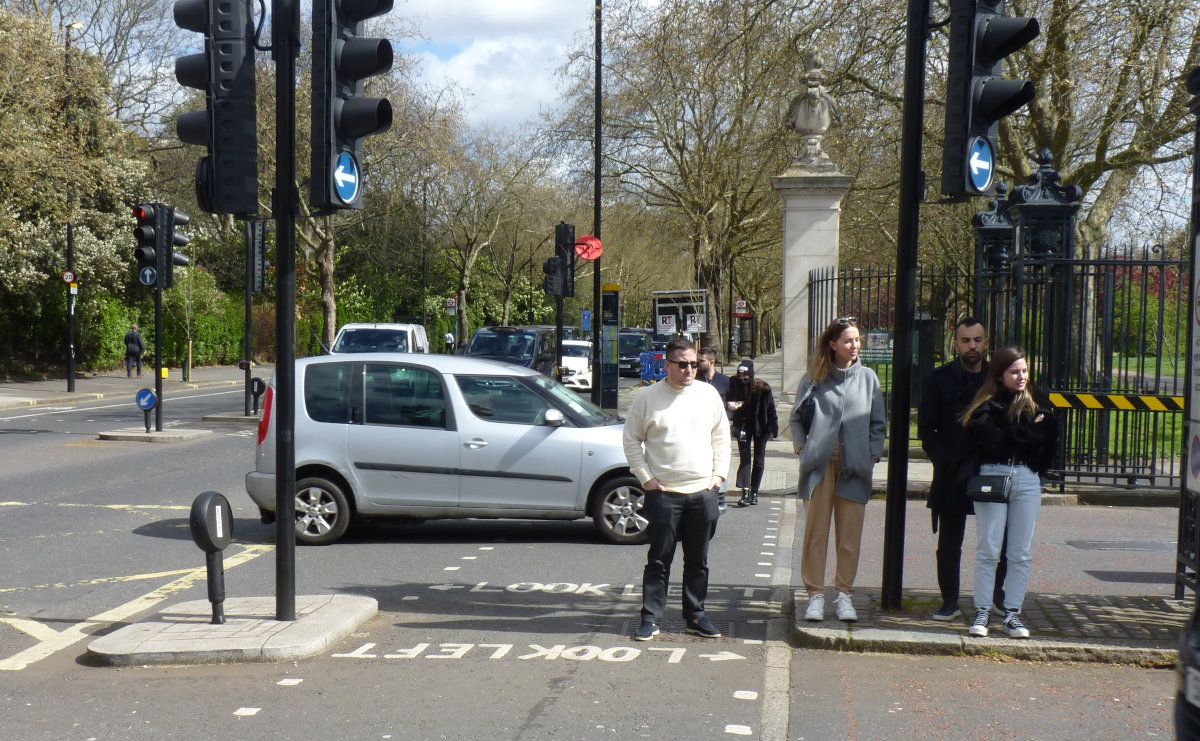 Junctions are the most dangerous part of our road network, where collisions are most likely to happen. Where junctions are in busy parts of the city with lots of traffic and lots of people out on foot, such as shopping streets, it's crucial to have a 'green man' pedestrian phase to let people know when it's safe to cross. It's very stressful to stand on the kerb not knowing when it will be safe to step out. This is especially important for children, who can't easily judge how fast a vehicle is approaching, and elderly or disabled people who often can't cross over quickly.
In 2019, London Living Streets carried out a study of junctions across London and found that Westminster had by far the highest number of signalised junctions without a green man phase on every arm, in areas that are busy with pedestrians. It identified 16 junctions that it considered 'high priority'. (The next highest number for any London borough was six.) To the council's credit, several of these have since had pedestrian phases installed on every arm, such as Warwick Avenue's junction with Blomfield Road in Maida Vale. But most remain, like Regent Street's junction with Conduit Street or Buckingham Road with Palace Gate.
Many others not in the highest priority list need treatment too. In January this year, an 88-year-old woman was hospitalised after a van driver hit her on the New Cavendish Street junction with Harley Street in Marylebone - a four-way junction with only one 'green man' crossing.
We are asking for the next leader of Westminster City Council to install a pedestrian phase on every arm of all busy junctions that have a high pedestrian footfall. This will reduce the risk of deaths and injuries on our roads and give pedestrians of all ages more priority and confidence on Westminster's streets.