Climate safe streets ask 3: Streets for people
By 2026, carry out a wide-reaching, representative survey of residents in all of Westminster's neighbourhoods about motor traffic on their streets. Where a significant proportion want motorised through traffic reduced, carry out a rolling programme to reduce or remove such traffic in those neighbourhoods.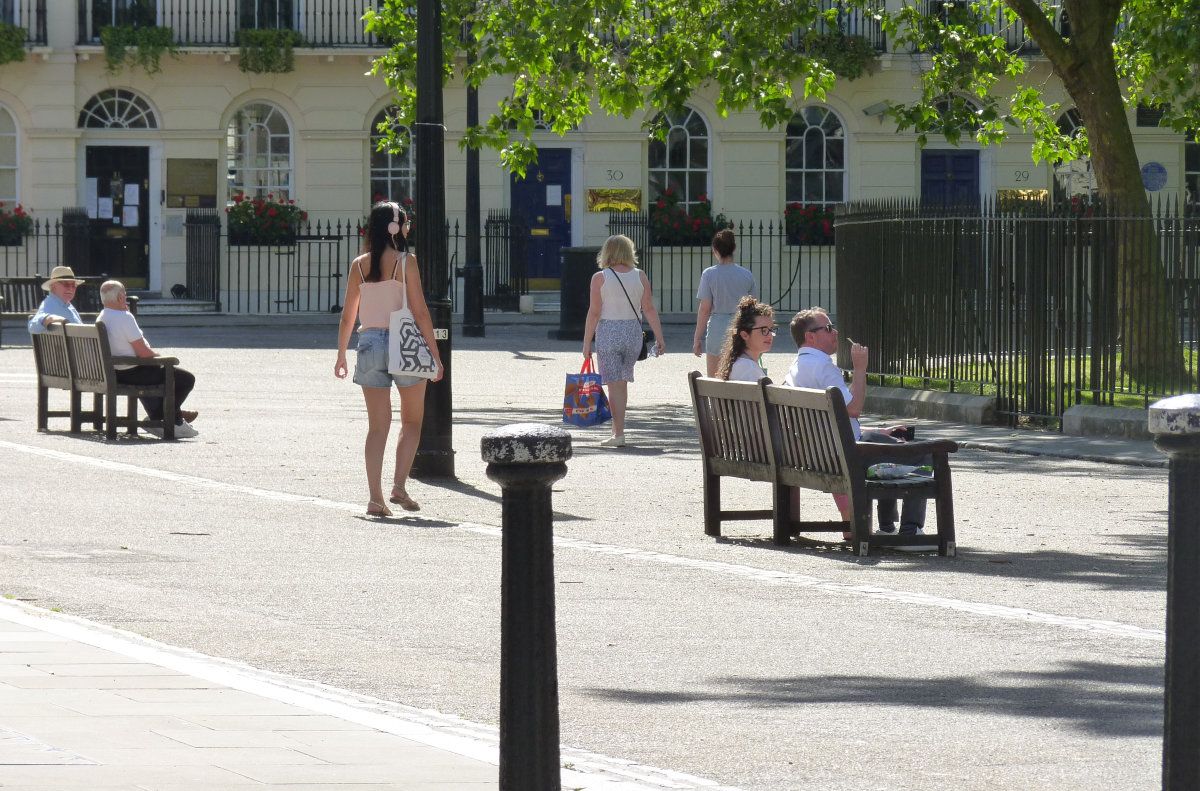 Removing through traffic from a neighbourhood, so that drivers can no longer take a short cut through it from one major road to another, can be transformational. Sat navs have led to a massive increase of traffic on minor roads in the last ten years, increasing the road danger on streets that were not designed to take large amounts of traffic, with no formal crossings and lots of blind spots. People, especially children, feel unable to walk, cycle or socialise on these hostile streets. But when the through traffic is removed the numbers of people walking and cycling, and even children playing, tends to go up, while collisions drop dramatically. And data show that rather than simply displacing traffic to boundary roads, a proportion of vehicle journeys simply disappear, as walking, cycling and wheeling become safe and convenient.
We think every Westminster resident should be able to ask for this treatment in their own neighbourhood where possible. We are asking the council to commit to broader engagement with Westminster's residents about the streets they live on. Consultations that are not well advertised by the council, or only engage with a tiny minority such as residents associations, will not get responses that are representative of the local population as a whole. Good engagement on the other hand, such as the council's recent Vision for Soho work, means that a diverse range of residents get their views heard fairly and can even take part in the design process. Over the next four years, we want residents across Westminster, representing its full diversity, to get the opportunity to speak to councillors and council staff about the future they would like to see on the streets where they live.
To get to net zero streets, as London has committed to do by 2030, there must be broad public support for any potential changes to the future of Westminster's roads. Meaningful engagement with residents is one way for Westminster to do this.