Help keep Covent Garden low in traffic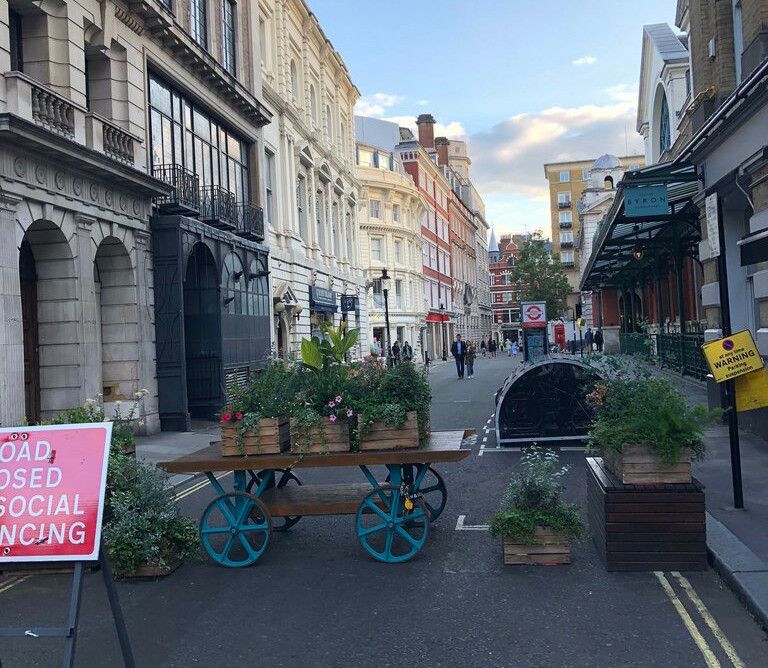 Please respond to the joint Westminster & Camden survey about improving the pedestrian environment in Covent Garden; motoring groups are bidding to scupper these pro-healthy streets plans. Respond by Monday 13th September at www.smartsurvey.co.uk/s/CGEngagement/
The key is to "agree strongly" to the proposals, but ask to keep the restrictions on motor traffic travelling from Shaftesbury Avenue to Monmouth Street, and to add a 'filter' (a barrier to vehicles but not pedestrians or cyclists) on Great Queen Street to prevent rat-running traffic.
If time, please support the continuation of Al Fresco dining on a separate consultation: https://westminster.gov.uk/alfresco-Covent-garden
Background
Over the last 18 months many streets in Covent Garden and Westminster have been closed to motor traffic. Camden and Westminster Councils are now consulting on whether to retain the closures, and to make some improvements. This is being strongly opposed by the taxi lobby. We need people to speak up in favour of a low traffic Covent Garden.
Ask for the plans to go further
The proposals could have gone much further and turned Covent Garden into a 'low traffic neighbourhood', removing all through traffic that currently takes a short cut through the area. Detailed proposals for how this could be achieved are set out in Camden Cyclists' brilliant submission.
Please ask for a filter on Great Queen Street, just west of Wild Street, to remove through motor traffic. Great Queen Street is the main walking and cycling route into Covent Garden from the east, and should not be a rat-run for motor vehicles travelling through the area. Camden Council support the measure and it's feasible, so please ask for it - we need Westminster City Council to agree.
You may also like to ask for two-way cycling along the St Martin's Lane/Monmouth St corridor to support sustainable active travel.
There is one change to existing arrangements which we object to: it is proposed to allow motor traffic from Shaftesbury Avenue to enter Monmouth Street. This will encourage taxis to drive to Seven Dials to drop off passengers. Please object in your response.