Transport in Westminster: Public and Shared
Westminster covers 21.47 km² and is home to many of the most popular shopping, eating and outdoor areas in London, so knowing how to get around is key.
While we (of course!) encourage transport that contributes to our asks, there is a wide range of both public and shared transport options which can suit everyone in any situation.
Looking for a bike to jump on around Hyde Park? Pedal around on a shared bike. It's raining and you need to take the tube? Westminster has the highest number of stations (32) in any borough. Looking to escape London for the weekend? On-demand car hire is at your fingertips.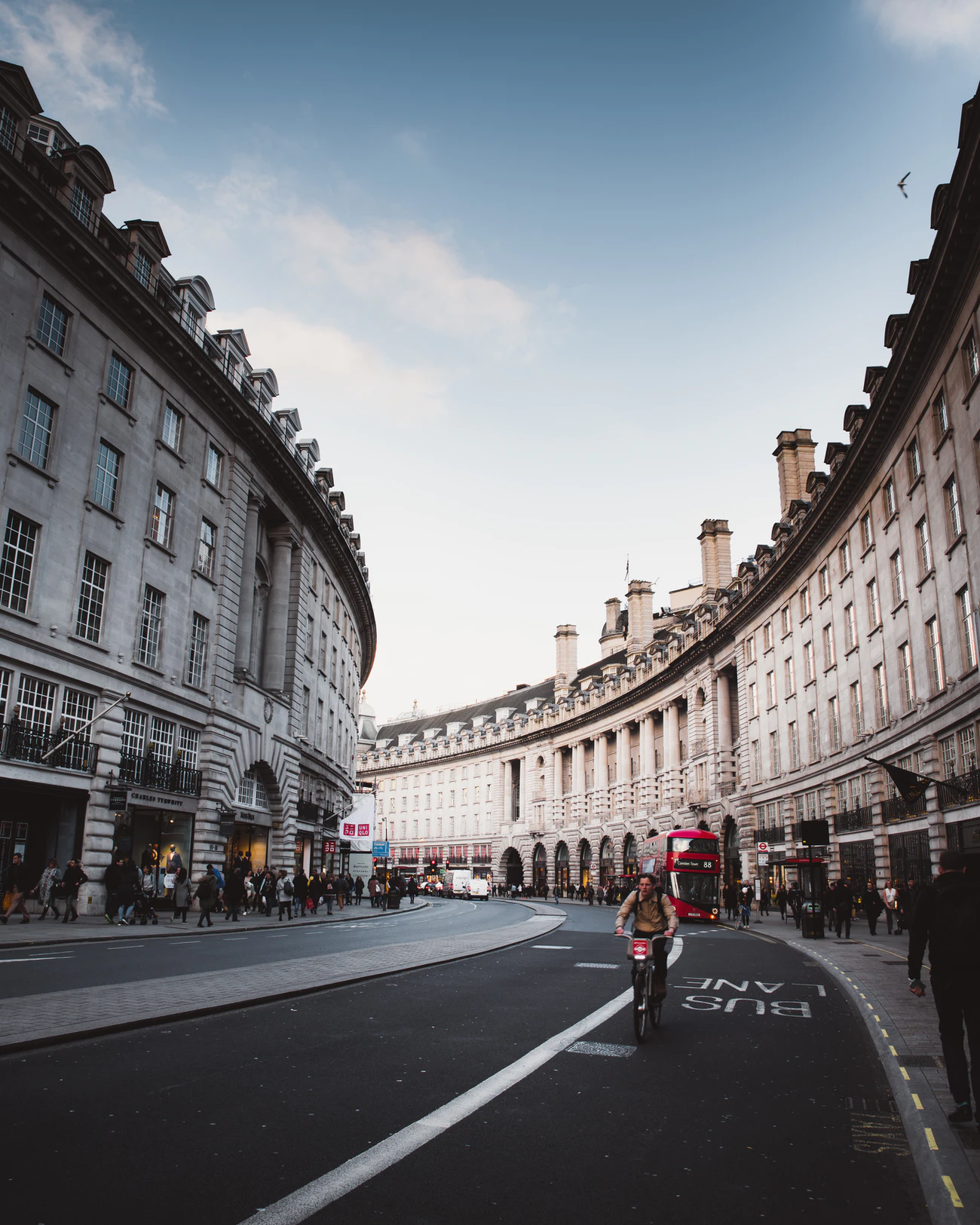 Photo by Luke Stackpoole
You can find a list of the ever-growing means of transport in Westminster below, and if you spot anything missing please do get in touch to let us know.
| Transport | Location | Operator | Availability | Payment | Website |
| --- | --- | --- | --- | --- | --- |
| Tube | Borough-wide, fixed | TfL | Oyster/Contactless/Travelcard | Single/weekly charge | https://tfl.gov.uk/ |
| Bus | Borough-wide, fixed | TfL | Oyster/Contactless/Travelcard | Single/weekly charge | https://tfl.gov.uk/ |
| Car share | Borough-wide, floating | Uber | In-app only | Base charge + charge per mile | https://www.uber.com/global/en/cities/london/ |
| Car share | Borough-wide, floating | Bolt | In-app only | Base charge + charge per mile | https://bolt.eu/en-gb/cities/london/ |
| Bike share | Borough-wide, floating | Lime | In-app only | Base charge + charge per minute | https://www.li.me/locations/uk |
| Bike share | Borough-wide, floating | TfL (Santander) | In-app/station terminal | Base charge + charge per 30mins / annual pass | https://tfl.gov.uk/modes/cycling/santander-cycles |
| Car club | Borough-wide, fixed | Zipcar | In-app, website | Base charge + hourly, daily add-on | https://www.zipcar.com/en-gb |
| Dial-a-ride | Borough-wide, floating | | Email, phone, post | Membership (for residents w/long-term disabilites | https://tfl.gov.uk/modes/dial-a-ride/ |