Westminster to re-open pedestrianised street to traffic
Should Westminster City Council reopen the west side of Grosvenor Square to motor traffic, turning the square into a roundabout? We don't think so. Please join us in objecting!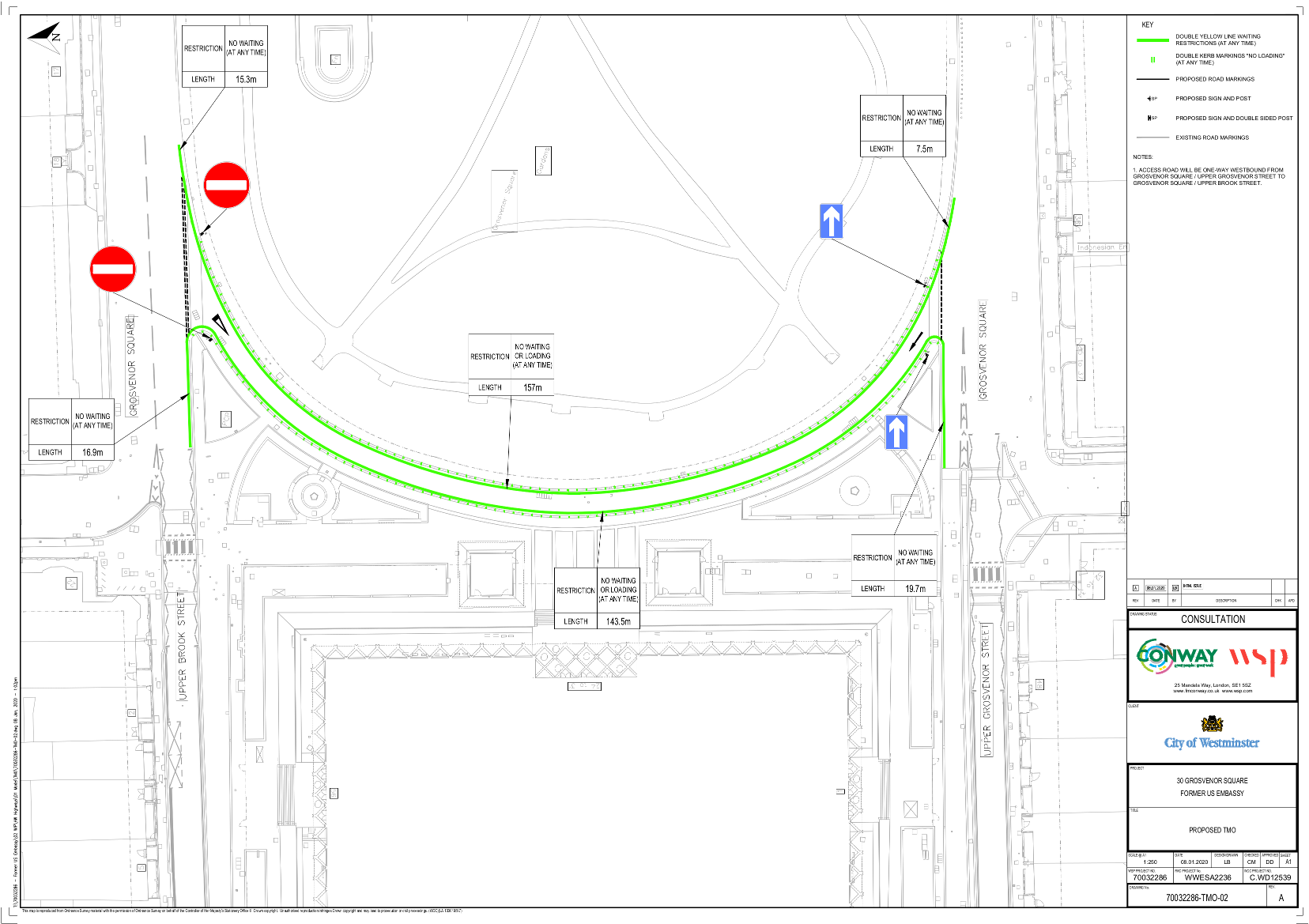 Grosvenor Square used to be the location of the US Embassy. The striking building on the west side of the square is being converted into a hotel. The western arm of the square in front of the building has long been closed to traffic, making it a haven for pedestrians. City of Westminster Council is proposing to reopen the roadway, to convert the square back into a roundabout. This will also allow access to the front of the hotel for motor traffic, but will also cut the last side of the square off by fast-moving traffic, as well as increasing traffic in the area more generally. We think this is completely at odds with the council's declared climate emergency, and its recent commitment to be "Greener and Cleaner".
What's the alternative?
We think the council should instead reduce motor traffic, convert carriageway space into green space, avoid the square becoming a traffic island again, and encourage active travel. We think there is an opportunity to introduce a safe two-way cycleway at this location, while allowing restricted access for motor vehicles to the hotel. This would create a more welcoming direct cycle route in both directions between South Audley Street and North Audley Street. Currently, to ride north-south you have to navigate 3 sides of a square on busy roads.
Read more about the proposed Traffic Management Order here.
If you wish to complain yourself about these proposals, emails should be sent to tmo.westminster@wsp.com quoting reference 7508/AJ, by 11th March 2020. All objections must give reasons - we suggest that increasing space for motor traffic, and making active travel even harder in the area, is incompatible with declaring a climate emergency. Alternatively let us know your views at info@westminsterstreeets.org.uk and we will collate a response.