Please press ahead with the Hyde Park Estate low traffic scheme
Today Grant Shapps announced £175 million more funding from the Department for Transport for active travel across England, including for low traffic neighbourhoods. The announcement came with firm instructions that while councils "must properly consult on new projects, they should also not be derailed by a minority of noisy opponents."
These words could have been written directly to Westminster City Council about the Hyde Park Estate low traffic neighbourhood (LTN). The scheme - which would have been Westminster's first LTN - has been cancelled following strident objections from certain residents.
Cllr Andrew Smith, Cabinet Member for Environment and Highways, said:
"while there is a recognition that the volume of traffic passing through the area is an issue, it is clear there is not a consensus in support of the proposed scheme...we have made the decision not to progress with the proposed Low Traffic Neighbourhood"
Here's our response.
It was such a good start...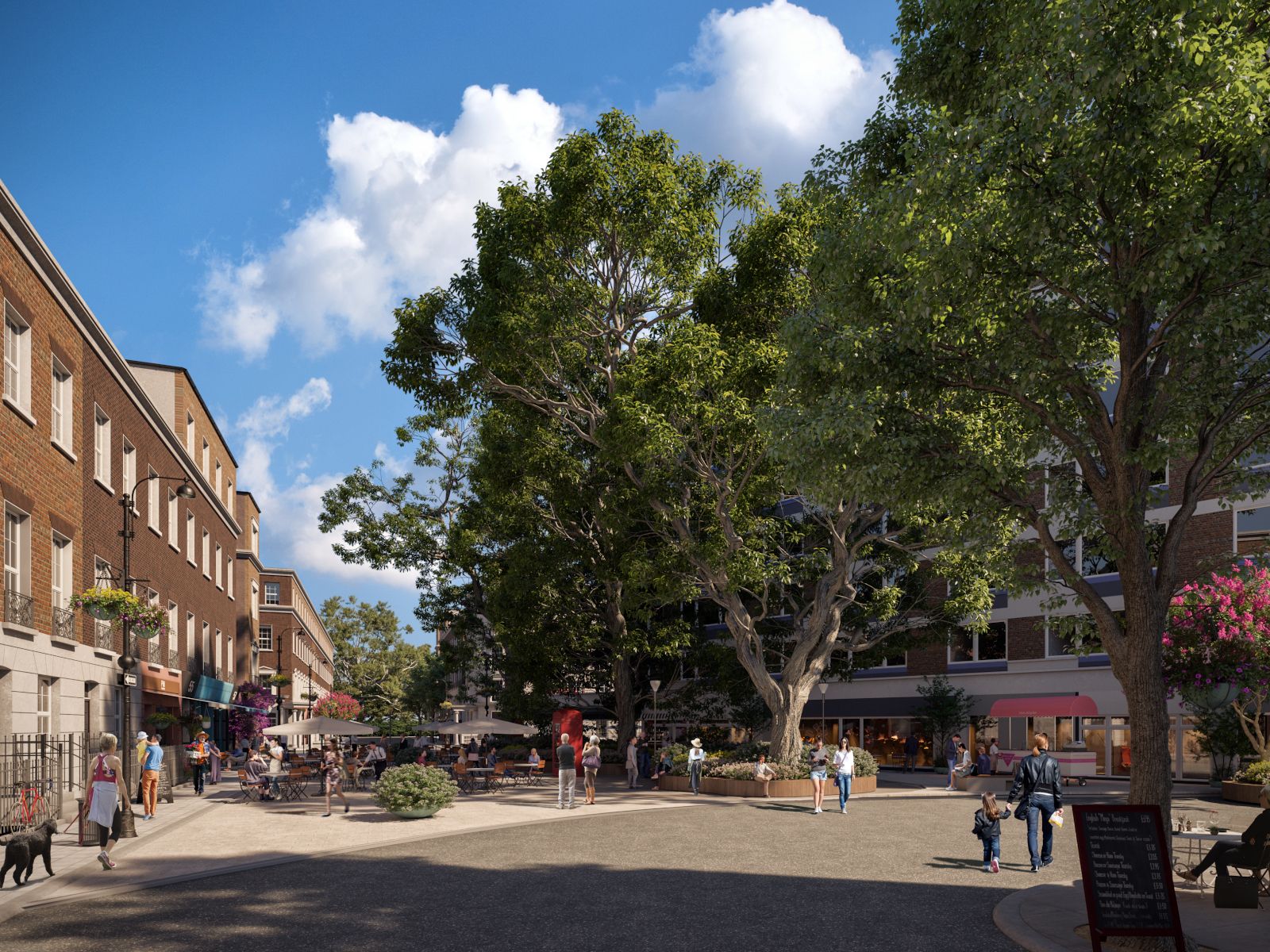 The Hyde Park estate low traffic neighbourhood was given a robust design by Norman Rourke Pryme, removing the 80% of traffic that currently cuts through the estate (while allowing access by vehicle to every street), and creating a new green public space on Connaught Street.
Moreover, the engagement work - a clearly communicated design online giving people 4 weeks to respond with their views - was described by one transport professional as "the best I have ever seen". To not even proceed with a trial, where residents and businesses can experience the changes for themselves, would surely throw all that good work (and a lot of money) away.
'Consensus' is not a realistic goal
Cllr Smith says, "It is clear there is not a consensus in support of the proposed scheme".
This should not come as a surprise. What bold (traffic) scheme anywhere has met with 100% approval - or anything like consensus - especially at such an early stage?
An LTN changes the pecking order from 'car as king' to 'cars as guests' - with people coming first. Like any change to the status quo, it's controversial. The first LTN in Waltham Forest was opposed by 44% of respondents, but the council bravely went ahead and did it anyway - and now only 1.7% want it taken out.
When people actually experience the benefits of low traffic streets - like clean air, hearing birdsong, walking in the middle of the road - they tend to find these outweigh the perceived inconvenience of less direct journeys by car. And the most recent poll of the UK's many temporary LTNs found that 57% supported them while only 16% actively opposed them.
Of course, if there were universal opposition, that could be a reason to cancel. But we know there is passionate, vocal support.
After the local residents association committee rejected the scheme without any consultation of its own members, over 200 residents signed a letter to the council supporting the LTN and formed a brand new residents association practically overnight: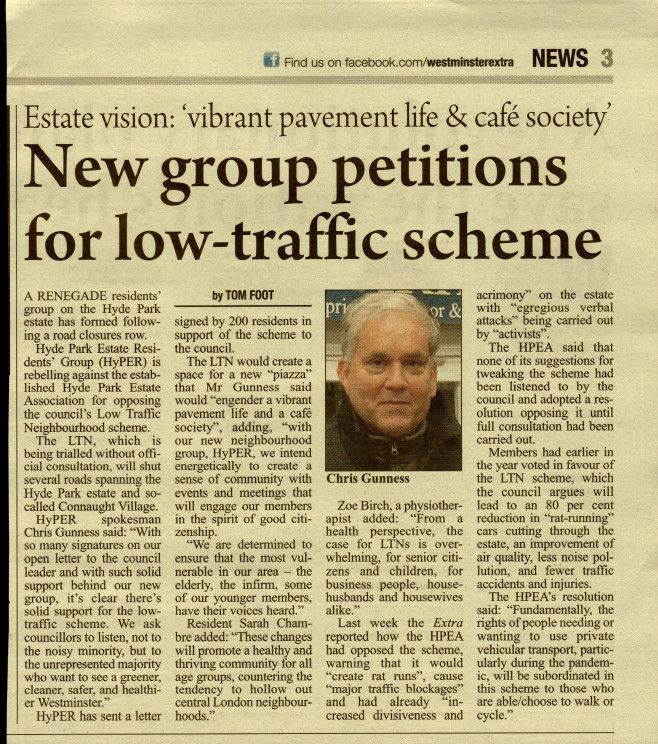 This is where we need strong leadership. And conviction. If the council is waiting for a consensus, there will be no LTN, or any positive change, to any street in Westminster. Councillors should press on with a trial and take people with them, explaining their reasoning at every step, listening to residents and reasonably adjusting the scheme in response to concerns.
How else will Westminster clean up its air?
This is all set against the backdrop of Westminster City Council's claim air quality is a top priority, having declared a climate emergency, and committing to going carbon neutral by 2040. Just switching to electric vehicles isn't going to do it; these aims can't be achieved without a significant reduction in motor traffic.
Low traffic neighbourhoods reduce vehicle mileage on our roads, enabling more people to shift to walking and cycling for short journeys. They are a central part of any council's clean air and climate tool kit.
A successful LTN in Hyde Park Estate could be replicated across the many other neighbourhoods in Westminster that are crying out for less traffic and clean air.
Westminster's watching the Hyde Park Estate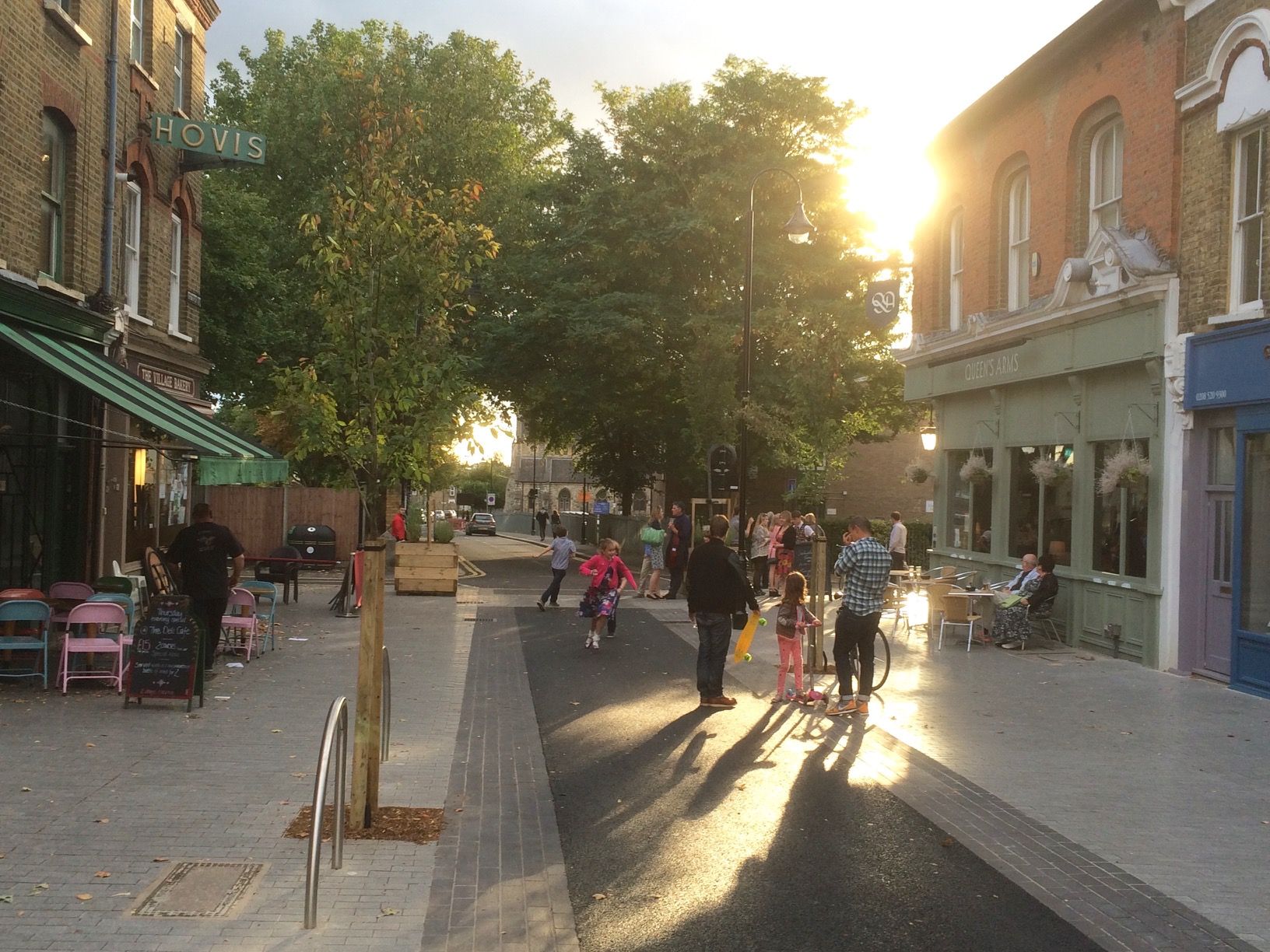 Several other neighbourhoods are watching the Hyde Park Estate right now, hoping for encouragement that change can come to their streets, too. If the council cannot follow through with its first LTN in this area, why would there be any hope, or any Department for Transport funding, for any other? We cannot afford to be left behind.
We urge the Leader of Westminster City Council and Cllr Smith to be bold and act for the quiet majority in the Hyde Park Estate who want less traffic and clean air, not handing a veto to a noisy minority who have impossible demands. This much-needed leadership will benefit not just one neighbourhood, but the whole of Westminster.