Westminster announces space for walking and cycling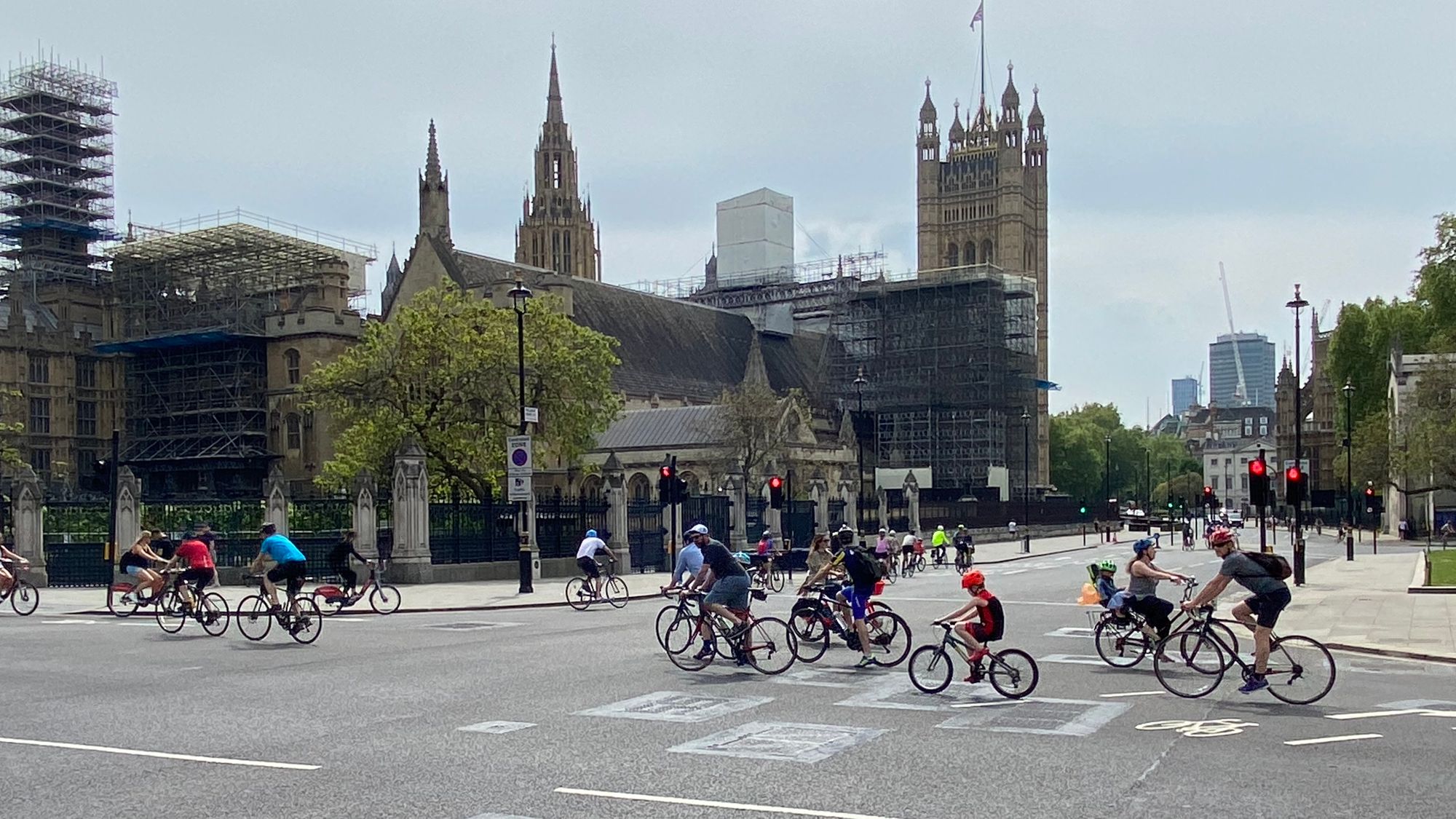 Westminster City Council have released their plans to "get the economy moving again" by reallocating space for walking, cycling and social distancing on their streets. See the announcement here. Will these plans prevent traffic flooding back and keep the clean air and all-age active travel Westminster has experienced during lockdown?
What's clear is the huge demand for healthy streets: "In just over one week, the city council has received over 500 requests from residents and businesses for temporary measures from right across the city." Our own interactive map drew over 1,000 suggestions to make walking and cycling better in Westminster (sent out to all ward councillors last week). We've now added layers to the map to summarise the suggestions and sketch out strategic measures like low traffic neighbourhoods and cycle routes.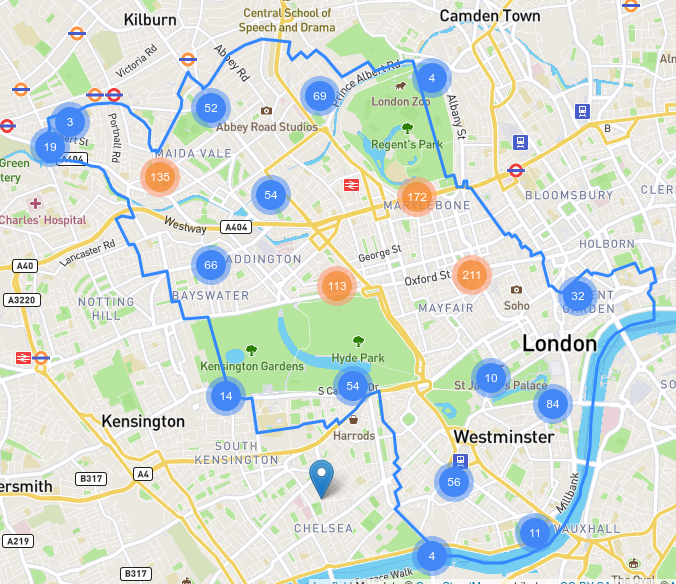 See the final version of our map here.
Our take on the council's plans
In short, there's much to welcome - including school streets, wider pavements, pop-up bike lanes and street closures in Covent Garden. But more will be needed to keep traffic low and make active travel safe and direct enough to replace public transport. The bold measures seen elsewhere in Central London to create miles of car-free streets are missing in Westminster. And the principle of reducing through traffic to create low traffic neighbourhoods, now being widely adopted by other boroughs, is not even mentioned. This is despite the Department for Transport singling out "point closures" (preventing through traffic) as the quickest and cheapest way of reallocating road space for active travel.
Here's our take on some of the main themes.
West End: Bike lanes and wider pavements
The announcement says: "Oxford Street, Regent Street and Piccadilly will, from this weekend, see measures to widen pavements, change traffic lanes into pedestrian walkways, install signage and guidance on social distancing as well as establishing pop-up cycle lanes." Regent Street will have two of its four lanes for motor traffic reallocated to people. This is a good start - but shouldn't Regent Street close to all traffic in business hours, to give shoppers maximum space for social distancing? And for Oxford Street, a better arrangement is surely restricting traffic to buses and bikes in business hours. Pop-up bike lanes on Piccadilly are very good news and will create an essential cycle alternative to the Tube, linking the temporary bike lanes on Park Lane with Piccadilly Circus.
But clarity is needed. The Evening Standard had to ask City Hall to confirm the plans for pop-up bike lanes on these three streets, as the rest of the announcement seemed to forget about them. And the draft strategy circulated last week to ward councillors only described combined bus and bike lanes on Piccadilly and Oxford Street.
Closures in Covent Garden, but what about Soho?
The plan is to extend Covent Garden's existing timed street closures to Henrietta Street, Maiden Lane, Floral Street and James Street "using temporary measures." This is very welcome, but street and area closures are even more vital in Soho, where narrower streets will make social distancing impossible if traffic remains. The council should take a low traffic neighbourhood approach to remove through traffic from both areas, then consider timed closures on specific streets with the help of local residents and businesses. Without this, it's hard to see how Soho's iconic restaurants, bars and cafes can survive.
Marylebone and Fitzrovia: bike lanes, but the rat running remains.
Portland Place will have pop-up bike lanes on both sides of the street. This is great news for one of Westminster's most polluted wards and we hope that they will pave the way for permanently safe cycling. But cycle lanes on A-roads should be combined with low traffic neighbourhoods (LTNs) on either side to prevent rat running, keep air clean and make walking and cycling safe across the whole area. Low traffic neighbourhoods are needed in both Marylebone and Fitzrovia. Fitzrovia's Neighbourhood Forum has produced a plan for one.
School streets
Westminster has an ambitious 'school street' programme, which makes streets walking and cycling only at school run hours, with about 20 schools in the pipeline. We strongly support this. School streets ensure children's safety and clean air at the school gate and encourage a car-free school run. We hope that the council will also consider families' whole journeys to school as well as their destination, since buses and tubes will be at low capacity, bus travel is no longer free for children, and parents switching to cars en masse would cause gridlock. Safe walking/cycling routes to school, via pop-up bike lanes and low traffic neighbourhoods, would make all the difference.
A safe cycle network?
The council promises "more cycle racks" which is very welcome and will be needed as thousands of journeys switch from public transport to bikes. It also announces "better links to the existing cycle networks". This promise needs to be made good. Westminster's cycle routes are not currently joined up into a safe, coherent network that can be used by all ages and abilities. The council will need to upgrade sub-standard routes like the Sussex Garden cycle tracks, which have no protection and are often parked on. It should address barriers to cycling like the confusing maze of one-way streets that forbid two-way cycling, many of which could be remedied with a simple sign. And finally - at the risk of repeating ourselves - low traffic neighbourhoods provide whole networks of streets where any age can cycle. This is a far better approach than the old 'quietway' programme.
Westminster must tackle its traffic
Finally, one key change Westminster needs to make - not just for Covid-19 now, but for healthy streets, air quality and climate in the future - is to restrict its through traffic. Motor traffic simply passing through Westminster should be kept to the strategic road network, and in between should be areas of access-only streets linked by sub-distributor roads. The whole of the West End could have healthy low-traffic streets using this principle - see the traffic circulation plan that transformed Ghent for one example.